To go along with this weeks Top 5 Wednesday I am also doing my least favorite reads of this year.
5. The Girl Who Was Supposed to Die by April Henry
Cady was supposed to die for some unknown reason to her. So she's on a hunt to try and find her family on top of having amnesia. She meets a boy named Ty and he accidentally helps her out and joins her on her mission. I remember being really upset a romance scene was thrown in on the very last page of the book. Cady was a very stupid character as she decides to trust people claiming connections to her while having a severe case of amnesia. I found the element of biological warfare ridiculous and really out there.
4. Crank by Ellen Hopkins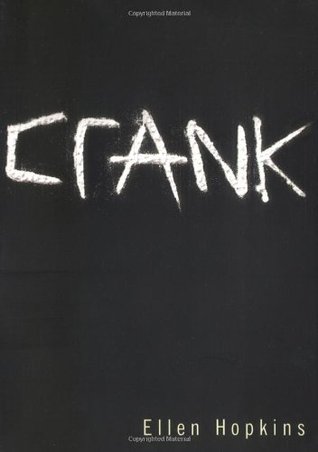 The author based this off her own daughter's addiction to crystal meth. I started my journey with Ellen Hopkins with this one as it was her debut and I really didn't like it. Maybe it was how the character Kristina made an alter-ego to be popular and then to get drugs. I've read more by Ellen Hopkins since then so I'm thinking I just didn't like this one's subject matter.
3. The Historian by Elizabeth Kostova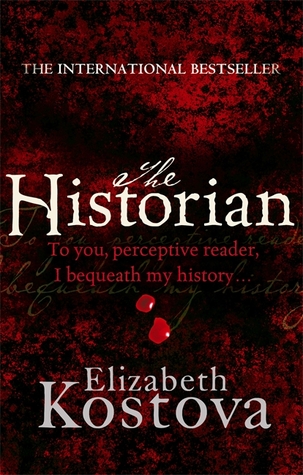 The premise is what drew me to this; it was basically it's historians and vampires. After too many unnecessary deaths the book just got boring. The length of this novel isn't worth the effort as you'll go many pages and nothing really has happened.
2. Paper Valentine by Brenna Yovanoff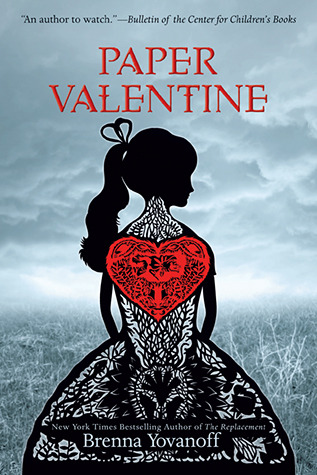 Okay so I picked this up on a whim from the library because the cover is beautiful and the premise sounded promising. Hannah's best friend, Lillian, has recently died and the Valentine Killer is on the loose. I was frustrated with this book because it took absolutely forever to actually discuss the murders like I'm talking last quarter of the book. Lillian's ghost was weird as she didn't die from the Valentine Killer so she seemed to just be a random ghost in context of that plot. In addition Hannah was so obsessed with Lillian it was actually scary.  It took two seconds to guess who the killer was going to be once I actually started thinking about it. There was also this huge romance plot with this guy who everyone thinks is a bad guy and could be the killer because it's so obvious it could be him. I think if you cut the murder plot out of this it would have been more promising, but as I was hoping for a murder plot I was really upset.
1. All the Bright Places by Jennifer Niven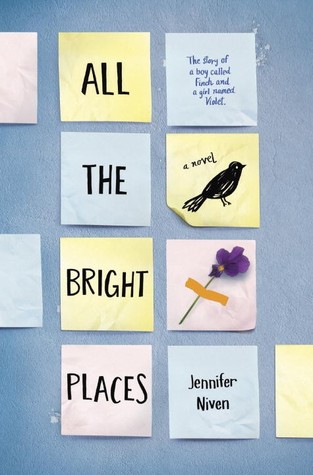 Whatever this book is pretending to accomplish it failed at. I found myself more irritated as the story went on. i feel like it's trying too hard and is failing at everything that brings about the comparison to other novels. It seemed like the character's weren't getting the help they actually needed for their problems and that their mental illnesses were romanticized and that's upsetting. This book gets the number one spot as I am really upset by it winning the Young Adult Fiction category for 2015 on Goodreads.