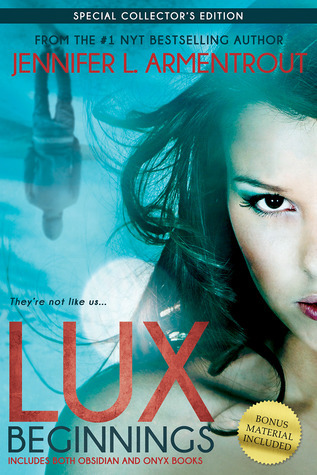 This book is the first in a series about with romance and aliens. Basically, I was sold at that concept.
I'll admit the original covers were horrid and the bind up cover is slightly better, but this is a case of don't judge the book by the cover.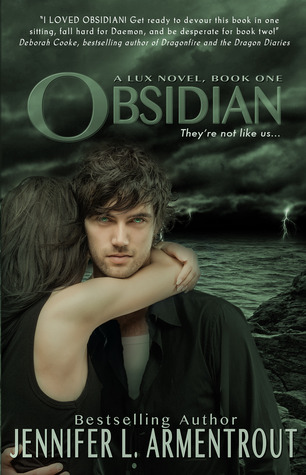 I knew this book was trouble the second our main female character, Katy, met our broody male character, Daemon. I loved how genuine Daemon is with where his heart lies in making sure his sister is safe. Daemon's twin sister, Dee, was such a treat; I couldn't help but to love her with my whole heart. I'll admit that you know by the synopsis at what point things would shift, but this book was refreshing in a way that makes me wonder when I last loved a potential romantic pairing this much. I could tell that people could see it as another Twilight, but Daemon, who can be annoyingly moody, is not Edward.
If there is a fault in this book, I found myself enjoying the story and the learning about the aliens too much to notice or care.
This is my first 5/5 star read of 2016.
Find the book on Goodreads: https://www.goodreads.com/book/show/12578077-obsidian