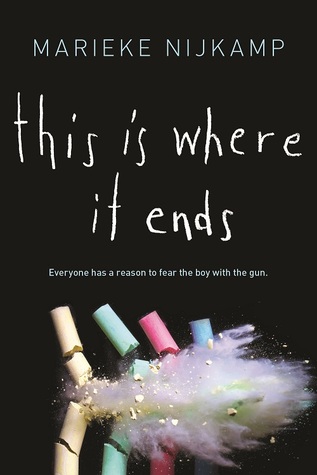 Synopsis: A school shooting occurs. This book takes place over the next 54 minutes from 4 different perspectives.
Thoughts: Perhaps I've read too many books about school shootings. This one seemed too unoriginal. The shooter even seemed unoriginal and stereotypical bad as bad can get. However, I did really enjoy the diversity in the other characters.
Overall: I went into this with somewhat high hopes, but after reading several reviews I felt I was among the many whom were disappointed in this book. If you want to read a book a school shooting this isn't my first recommendation. If you'd like a recommendation, I've recently reviewed Hate List by Jennifer Brown.
Rating: 3 out of 5 stars.
I read this book as a part of my debut novel challenge.
Find the book on Goodreads: https://www.goodreads.com/book/show/24529123-this-is-where-it-ends