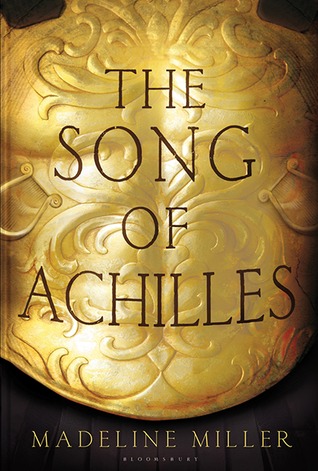 Synopsis: The novel is a retelling on the world and brings the characters Homer created in the Illiad to life again. It is narrated by Patroclus about his time with Achilles.
Background: The Illiad is one of my absolute favorite classics. I tend to find myself reading it every few years and Achilles was always my favorite character so my expectations of this novel were very high.
Thoughts: This book was addicting. I did not want to put it down; I actually at one point had to be talked into not bringing it in a restaurant.  The novel discussed several myths involving Achilles including how he joined the Trojan War. I found myself pulling for the characters as if I never read the original work it was based on. I found it really refreshing. It is accessible even if you have never read the Illiad, but I feel it would be more enjoyable if you have read it. The novel does explicitly state that Achilles and Patroclus are like a couple unlike the original work; however, it is hinted as such in the original work. The final line in the novel was one of my favorites I've read in a long time.
Overall: Despite high expectations, this book exceeded my expectations. I was ruined by it; I loved it so much.
Rating: 5 out of 5 stars.
Find it on Goodreads: https://www.goodreads.com/book/show/11250317-the-song-of-achilles