The following is a spoiler free review.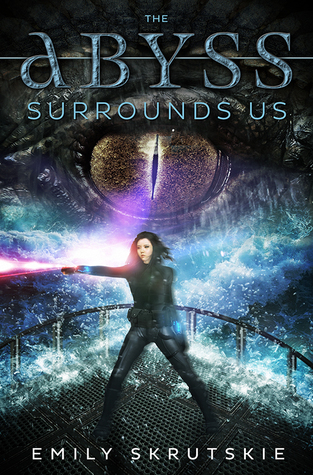 Synopsis: Cas has been a trainer-in-training for Reckoners, genetically engineered sea creatures, her whole life. On Cas' first mission, however, her Reckoner goes down and she is taken captive by pirates who have their own plans for Cas; they have a Reckoner pup of their own on board their ship.
Thoughts: My first compliment is that the synopsis of the book only takes you until roughly seventy pages which kind of surprised me. My interest in the book took a small dip in the book around a third of the way in as Cas wasn't really doing much of anything besides basic training of the pup. What made me continue on during this dip was a line by the pirate queen which justified the slower pace and the book's pace quickly picked up afterwards. I really enjoyed how Cas sexuality was defined before the story started; it made it easier to enjoy the romance. The Reckoner's descriptions had me imagining Godzilla and a turtle mixed together, but the Reckoner's were also unique and done very well.
Overall: With the sea monsters. pirates with a complex queen and a lesbian romance between the captured and a pirate, I found many things to enjoy about this book and it didn't disappoint.
Rating: 4 out of 5 stars.
I read this book as a part of my debut author challenge.
Goodreads: https://www.goodreads.com/book/show/24790901-the-abyss-surrounds-us