This review is spoiler free.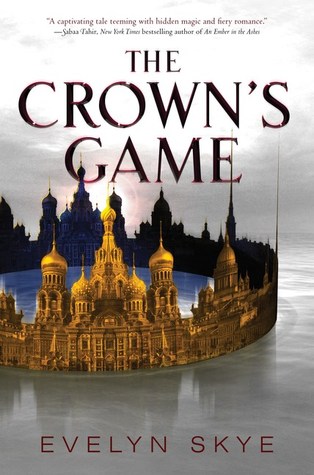 Plot: With the impending threat of war and two enchanters in Russia, the tsar must begin the Crown's Game, an ancient magical duel where only one enchanter will survive.
Overall: Although I am a sucker for books set in Russia, this book felt very real. The magic aspects of this story were gripping. At times I was left wondering what would happen next. I'm glad that the romance aspect of the story didn't overpower the story of the Crown's Game, but it was a nice touch. Honestly I'm not sure why I loved it as much as I did, but I don't have any regrets in regards to that love.
Rating: 5/5 stars
Goodreads: https://www.goodreads.com/book/show/26156203-the-crown-s-game
I read this novel as a part of my debut author challenge.