This readathon is hosted by Sam from Thoughts on Tomes. The Tome Topple Readathon will take place from midnight June 5th to 11:59pm June 19th and is all about big books that have 500+ pages.
The Challenges:
1. Read more than one tome (500+ pages)
2. Take a graphic novel break (doesn't need to be over 500 pages!)
3. Read a tome that is part of a series
4. Read over 500 pages in one week
5. Read an adult novel
My reading picks:

Coming it at 640 pages, Night Film by Marisha Pessl is an adult thriller about a journalist obsessed with a reclusive filmmaker's daughter's supposed suicide. I've heard great things about it, but due to it's formatting I haven't picked it up yet, but I'm very hopeful. This book will complete the read an adult novel challenge.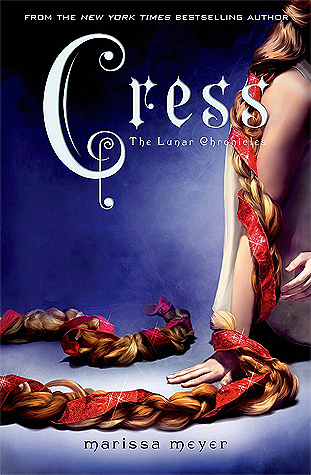 Cress by Marissa Meyer, the third book in the Lunar Chronicles containing 550 pages, is based on my favorite fairy tale, Rapunzel. I meant to read it during a previous readathon, but things changed because this book is so big; I'm hoping to fix that this readathon. This book will complete the part of a series challenge.
Although Remember Me by Christopher Pike is not a single book, but rather a bind up of three books, I've had it unread on my shelf for many years and I know that it is in part due to that it is 789 pages long. From what I recall from the bit I read of the first, these are ghost stories where the ghosts are trying to find their killers. If I finish my first two books, I'll make my way into this one.
As for my comic books that I'll break up between my books, I'll be trying to make it through my three most recently acquired ones.