This is a spoiler free review.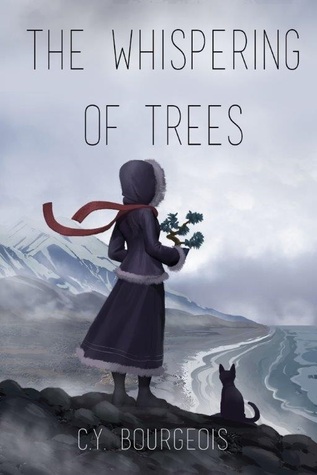 Plot: The following is the blurb from Netgalley for what this book is about:
Aggie Ksisak longs to be a normal teenager, but her coming of age includes a legacy as the most powerful Inupiat Eskimo shaman in history. Aggie embraces her heritage until a powerful demon spirit invades her dreams, threatening to destroy her and everyone she loves. Despite her overwhelming fear, she soon realizes she cannot reject her calling. Then her family falters, a close friend turns on her, and the demon reappears. She staggers, but recovers until soon after her sixteenth birthday when something unspeakable shatters her world.
Overall: I misjudged this book based on the cover and  synopsis and thought it'd be more of a fantasy when it had a whale as minor character.  The book's focus was unclear and unfortunately it didn't focus as much on the shaman aspect as I would have expected. After a certain point, it seemed as if the author was just looking for tragic boxes, some of which were predictable, to mark off and leave unfixed. It was frustrating to be introduced to so many problems to be half-solved.
Rating: 2 out of 5 stars
Goodreads: https://www.goodreads.com/book/show/29478585-the-whispering-of-trees
I received and ARC of this from Netgalley in exchange for an honest review.