I've been seeing a lot of "summer tbr" lists and realized I had quite a few I wanted to get to this summer as well. While making this list I realized that summer is normally when I read more murderous books and contemporaries.
5.  South of Sunshine by Dana Elmendorf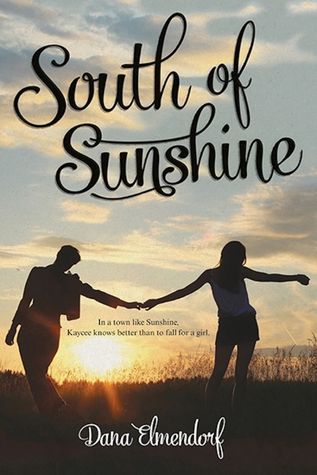 Kaycee lives in a small town in Tennesse and she has known she is a lesbian for a long time; however she knows it's best to ignore it while being in her town until she meets Bren. I got this book shortly after it came out and have been saving it for the summer.
2.  Burial Rites by Hannah Kent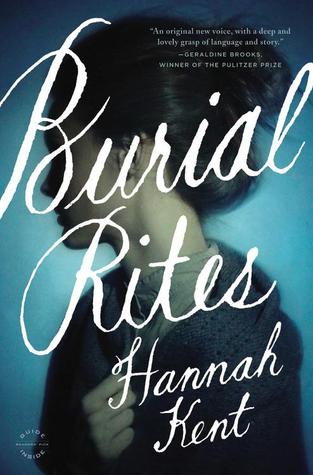 Inspired by the true story of the final days of a young woman accused of murdering her former master in Iceland in 1829 as she awaits execution. Based on the cover it feels like something that the warm embrace of the sun might make you feel better about.
3. After the Woods by Kim Savage

The tag line of this is "Would you risk your life to save your best friend?" and I'm thinking this summer I find out what the rest of the plot for this entails as I want it to go in knowing as little as possible.
4. Wolf in White Van by John Darnielle

I've heard it's best to go into this book blind, but I know that it's about a guy who had a disfiguring accident and creates a mail-in text-based game.  Besides the cover is captivating.
5.  Forever in Blue by Ann Brashares

This series follows four best friends whom, at the start of the series, are about to separated for the summer for the first time in their lives when they find a "magical" pair of pants which fit each girl perfectly and decide to share them during the summer to stay connected. This is the fourth book in the series and I want to finish up my reread this summer.
6. Revenge and the Wild by Michelle Modesto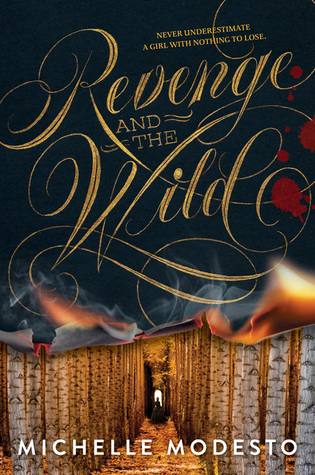 Westie lost her arm and family to a group of cannibals nine years ago and now she wants to make them pay for what they've done. Although I haven't heard much about this since it was published, my interest hasn't diminshed.
7. Blood of My Blood by Barry Lyga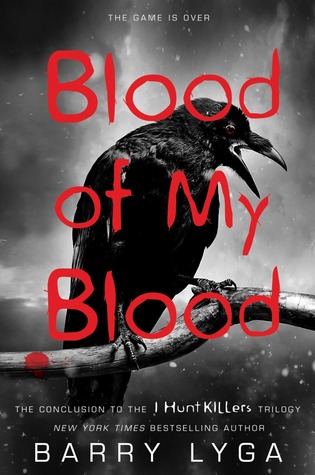 This is the final book to the I Hunt Killers trilogy. I started reading this trilogy last summer and I think it's only fitting to finish it this summer. As this is the conclusion I can't explain what it's about without spoiling it, but the first book, I Hunt Killers, Jazz, the son of the world's most infamous serial killer, helps the police hunt for a new serial killer.