This review is spoiler-free.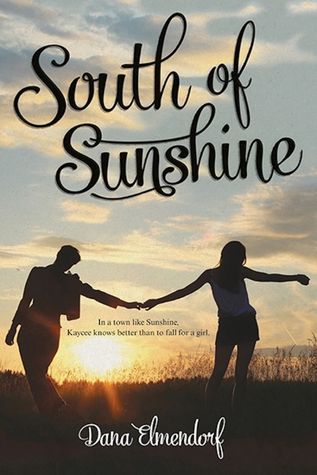 Plot: Kaycee lives in the small town of Sunshine, Tennessee and has known that she was a lesbian for awhile, but has pretended to like boys to blend into her town until Bren arrives.
Overall: The best way to describe this book is cute and I don't mean that insultingly. I knew fairly early on in the book that I would like it because of how real Kaycee and Bren's interactions felt.  I enjoyed how real the side characters were in comparison to the main character. As the book focuses mainly on this small town, Sunshine being believable was very important. I appreciated that the "gay best friend" trope was disregarded and that their friendship felt real. I was disappointed that despite that the "gay best friend" trope being disregarded and that the "slutty bisexual" trope remained.
Rating: 4 out of 5 stars.
Goodreads: https://www.goodreads.com/book/show/24346235-south-of-sunshine
I read this novel as a part of my debut author challenge.