For this list, I am going to go with books I've recently requested from my library that I'm waiting to show up since I don't update my actual wishlist as often as I think I do.
5. Ask Me How I Got Here by Christine Heppermann 
After cramathon, I was looking for more books in verse as I was hoping to find one that spoke to me so I'm trying this one out.
4. Lucky Penny by Ananth Hirsh and illustrated by Yuko Ota

3. A Torch Against the Night by Sabaa Tahir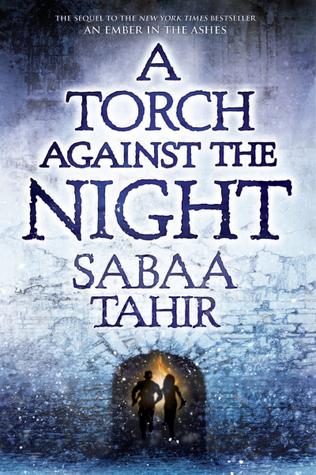 While still awhile away until it's release, I put a hold for this the second it was in the library's system. I'm really interested in seeing where this second book goes.
2. The Rook by Daniel O'Malley

This book was at the branch I requested it to and they sent it from a branch thirty minutes away which was deeply upsetting, but reminded me how excited I am for this.
1. The Long Way to a Small Angry Planet by Becky Chambers
Surprisingly since I am not a big science fiction person, this book caught my eye as it's defined as a space opera of sorts and I'm all for that.
Top 5 Wednesday was created by Lainey and now hosted by Sam.