It's that time of year where everyone is making lists of their favorites and least favorites of the past year. While I did give ten books the honor of being 2-stared this year, I managed to narrow it down to five.
5. Killer Instinct by S.E. Green

While this book was being compared to Dexter, it was too similar to Dexter for it to be anything unique. There was a lot I was disappointed about in this book, but the ending took the cake on it. Read in February.
4. Suicide Notes From Beautiful Girls by Lynn Weingarten 
This book was pitched as Gone Girl meets Thirteen Reasons Why. I didn't see where these comparisons came about because this book is flat. It seemed like it was trying to tick off too many dramatic boxes to focus on any one thing. Read in July.
3. Wink Poppy Midnight by April Genevieve Tucholke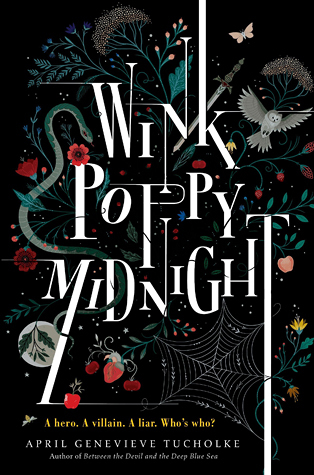 This book frustrated me because despite having a stunning cover and plot, nothing ever happened then so much happened and it left me with no real conclusion and such a disappointed bitter taste. Read in May.
2. The Girls by Emma Cline

This was the "it" book over the summer and I went into wanting a really good cult book, but got an atypical coming of age story. The writing just felt wonky at times which was weakened by the back-and-forth narration of the story. I just wanted a really good cult book and left disappointed. Read in June.
1. Stolen: A Letter to My Captor

The formatting choice of being one giant letter was odd, but my primary complaint is that this seemed completely unrealistic from the kidnapping up until the rescue. I'm still disgusted/disappointed that this is the romance tag on Goodreads. Read in August.