The following review is spoiler-free.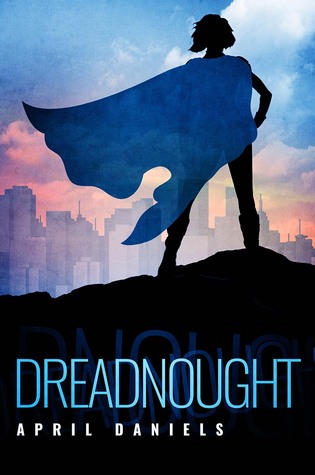 Plot: "Danny Tozer has a problem: she just inherited the powers of the world's greatest superhero. Until Dreadnought fell out of the sky and died right in front of her, she was trying to keep people from finding out she's transgender."
Genre: Fantasy, LGBTQIA+
Why I requested this book: In one word: Superheroes.
Overall: I really loved how the synopsis gives almost nothing away. I enjoyed how Danny dealt with learning to become Dreadnought as well as navigating having the body she always wanted. Danny experiences a bit of transphobia, but the support system Danny gains overtakes any feelings that she isn't really a girl. Obviously, I'm not intending to spoil anything, but I really appreciated the ending of the story as it felt like a real superhero story ending. I'm excited for book two. Overall, this book is a superhero story that happens to feature a trans-main character and I love it for that.
Rating: 4/5 stars
I received an ecopy of this book through Netgalley; however, my opinions are my own.